At the Institution of Engineers, Singapore (IES) 56th anniversary dinner on 17 Jan, SMRT Corporation Ltd Chairman, Mr. Seah Moon Ming was conferred the IES Lifetime Engineering Achievement Award for his tireless efforts in encouraging and fostering the next generation of Engineers.
During his tenure as ST Electronics president, he challenged engineers to think out of the box by setting aside a $2 million fund annually to encourage ideas and motivate staff to experiment.
At SMRT, Mr. Seah's leadership continually strengthens engineering capabilities and culture of service excellence to ensure that employees enjoy meaningful work in an environment that is engaging, enabling and energising.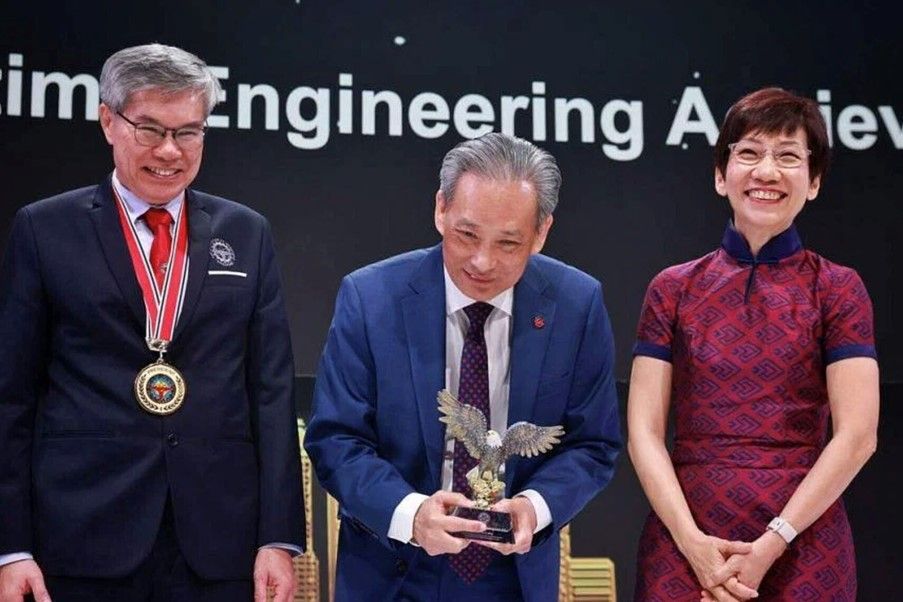 Apart from SMRT's upskilling and leadership programmes to develop their people, back-to-school opportunities are offered to staff. The organisation's ethos in upskilling their workforce will help them be more confident and empowered leaders. Training efforts led by STRIDES Engineering ensures employees are qualified and proficient for their work in road and rail transportation.
Congratulations Mr. Seah on your IES Lifetime Engineering Achievement Award!
Read Straits Times Article: https://lnkd.in/gUaS2TXT
Read Lianhe Zaobao Article: https://lnkd.in/g_sKzBFJ