The Norwegian Ambassador to Singapore, His Excellency Eivind S. Homme, together with his Team from the Norwegian Embassy in Singapore, the Chair Mr. Erling Sande and Second Chair Trond Helleland of the Norwegian Standing Committee for Transport and Communications, and distinguished Committee Members visited STRIDES and SMRT Corporation Ltd, to tour our facilities at Kim Chuan Depot and learn more about our rail operations.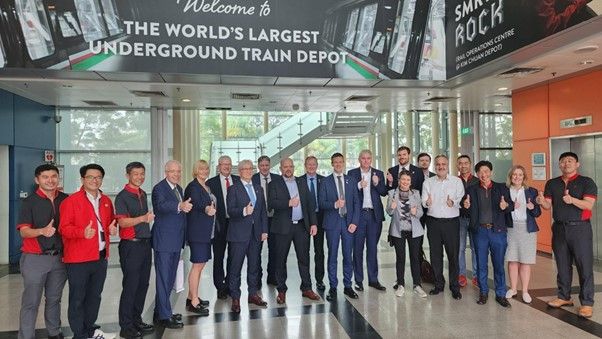 We shared about our experience as Singapore's pioneer Mass Rapid Transit operator, challenges we have faced, and our success in delivering a safe and reliable metro service.
It was an honour to host you all and forge new friendships. We look forward to future opportunities to share.