Singapore, 14 August 2023 – Overwatch, SMRT Trains' award-winning artificial intelligence (AI)-enabled decision support system to provide better situational awareness and sharper response for enhanced operational reliability and service recovery on the Circle Line (CCL), was officially launched today. Developed fully in-house, Overwatch will also be deployed to the North-South and East-West Lines (NSEWL) by end-2024 to give Singapore's pioneer rail operator a more holistic, real-time overview of the three MRT lines.
When rolled out on the NSEWL, Overwatch – which clinched the award for Operational Excellence at the prestigious UITP Awards in Barcelona in June 2023 – will further enhance SMRT Trains' operational capabilities as part of continued Kaizen efforts to better serve commuters with safe and reliable journeys.
It was officially launched by Dr Amy Khor, Senior Minister of State, Ministry of Sustainability and the Environment & Ministry of Transport, who was the Guest-of-Honour at the unveiling at Kim Chuan Depot today.
Mr Lam Sheau Kai, President, SMRT Trains, said: Overwatch was developed in-house by Strides Engineering to meet the high reliability standards and customised for the unique characteristics of our MRT lines. It is one of the ongoing iTrains digital transformation initiatives at SMRT where we seek to transform the way we work through exploiting advanced technologies, big data and AI. To do our work better or do more with less."
Mr Lim Siong Tiong, Deputy Group Director (Public Transport), Land Transport Authority (LTA) said: "Greater situational awareness enables timely actions to be taken to minimise any potential impact to commuters. We are encouraged to see SMRT augmenting our collective rail reliability efforts by tapping on technologies such as artificial intelligence and video analytics to better detect and respond to operational issues."
Developed by Strides Engineering, which is part of SMRT's business arm, Overwatch is a smart decision support tool that enhances service reliability. It does so by harnessing real-time AI and video analytics for faster response and cuts delays for commuters through 'live tracking', visual and auditory alerts; as well as anticipating and detecting anomalies such as train congestions and recommending solutions with advanced decision support capabilities. This will help anticipate potential issues, cut response time and support decision making to reduce delays, accelerate operational response and minimise disruption to commuters.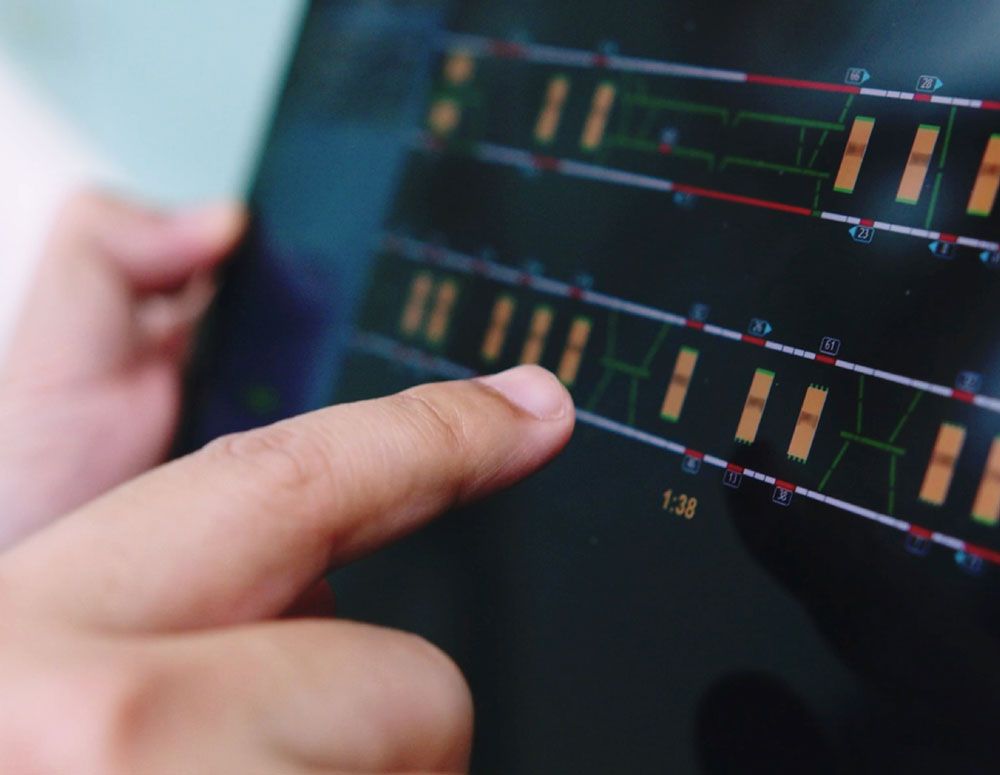 A key feature is the use of the Geographic Information System (GIS), a 2D digital map that helps to provide the Operations Control Centre (OCC) and Maintenance Engineering Centre (MEC) with a real-time web-based overview of the condition of all trains in operation.
The CCL was chosen as Overwatch's first deployment in 2020 as being a fully unmanned MRT line posed unique challenges for the OCC in effectively tracking its entire rail operations round-the-clock.
Overwatch is an additional layer of monitoring to complement the current system and has helped the CCL achieve a 30 percent drop in delays of up to 5 minutes and contributed to the high reliability of more than 1 million MKBF.
SMRT will continue to finetune Overwatch, and leverage technology to enhance the train monitoring system for a collective overview when it is fully implemented across all our lines in the network. SMRT Trains has applied for a patent for Overwatch.