SMRT Corporation Ltd & STRIDES had the honour of hosting Paul Barker, Board Director and Frankie Carroll, CEO from Suburban Rail Loop Authority (SRLA), as well as Holly Butler, Deputy Commissioner to Southeast Asia for VGTI SEA – Victorian Government Trade and Investment Southeast Asia and Michael Baird, Senior Investment Director, Invest Victoria.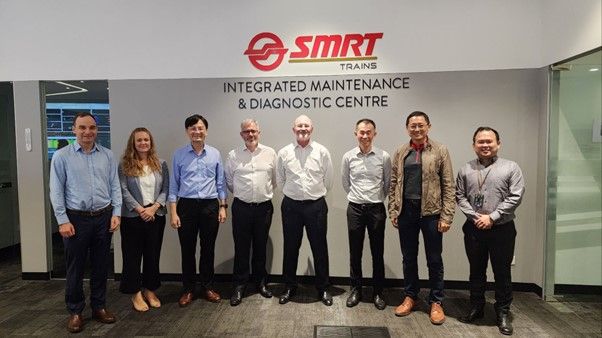 We conducted a knowledge exchange session on SMRT's rail projects, and shared on our solutions and capabilities that have been deployed to enhance and optimise the network's operations and maintenance regimes to improve service reliability. We also discussed the evolution of commuter needs, and how we are meeting them by transforming transportation nodes to precincts and destinations.
Stellar Lifestyle had the opportunity to showcase their innovative space, Hive at Esplanade Station, targeted to help the SME community to incubate new business concepts and innovations.
STRIDES would like to thank SRLA, VGTI and Invest Victoria for visiting, and we look forward to more such exchanges in the near future.