STRIDES is thrilled to share that we will be leading a consortium to pioneer Vehicle-to-Grid ("V2G") technology in Singapore, as well as to develop and design Singapore's largest V2G test-bed.
Under the Exploiting Distributed Generation ("EDGE") Programme Grant awarded by Energy Market Authority (EMA), we will work with our consortium partners National University of Singapore and Singapore Institute of Technology to develop critical V2G digital modules over the next 3 years.
These modules include:
A V2G module in the charging management system to ensure efficient power flow between electric vehicles (EV) and the power grid.
An optimization module for EV aggregators to guarantee smarter and more sustainable energy usage.
A battery health-conscious charging module to preserve EV battery life and ensure longer-lasting performance.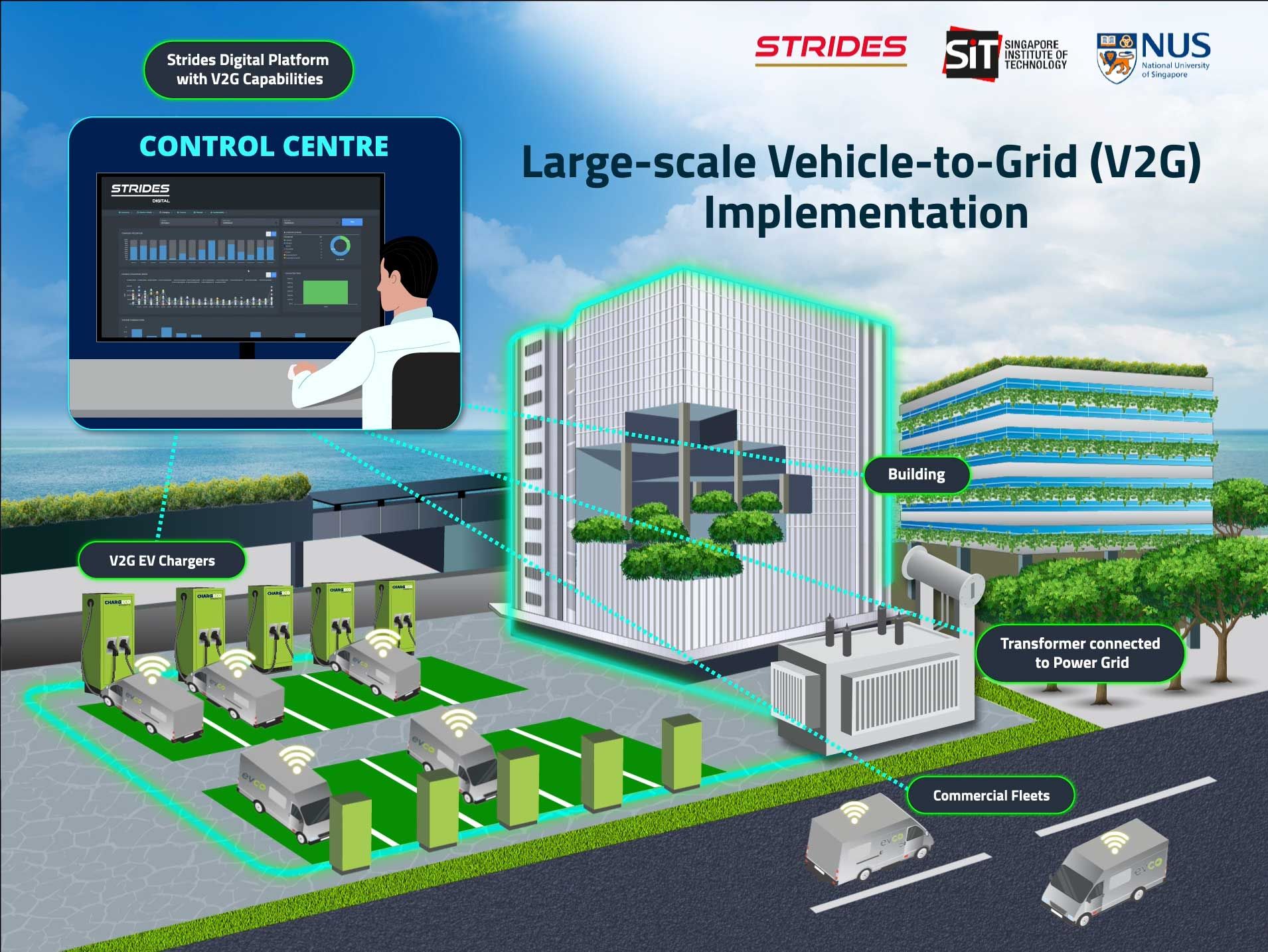 Our joint efforts aim to provide insights on the technological, commercial and regulatory feasibility of scaling up V2G locally.
At STRIDES, we are committed to driving innovation and sustainability within Singapore's EV ecosystem. Stay tuned for updates as we journey towards a greener, more connected, and energy-efficient future.