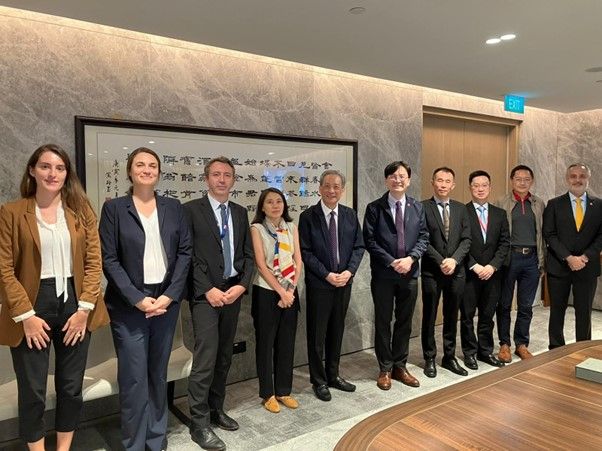 SMRT Corporation Ltd and STRIDES had the honour and privilege to host Her Excellency, Madam Minh Di Tang, French Ambassador and delegates from the Embassy of France in Singapore, Arnaud Mathieu, Olivia Pezard, and Business France (Invest in France), Karine Gresset Cognon.
We shared with them SMRT's experience and capabilities in land transport, and briefly discussed our existing partnerships and project opportunities with French companies in Singapore, France and other parts of the world.

We look forward to working with the Embassy of France in Singapore to fortify our good relationship with France! Thank you, Her Excellency for visiting!