STRIDES welcomed Mr Martin Candinas, President of the National Council, The Federal Assembly — The Swiss Parliament and Mr Frank Grütter, Ambassador of Switzerland to Singapore (Federal Department of Foreign Affairs FDFA), and Members of the National Swiss Council to explore Singapore's public transport operations, connectivity and touchpoints that enhance the journeys of millions of commuters daily.
It was an opportunity to share Singapore's seamless integration of various modes of transportation that creates a comprehensive network, catering to the diverse needs of residents and visitors.
Hosted by Ling Wee Lee, DGCEO & President STRIDES, Andrew Tan, Head Plans of Stellar Lifestyle, Jane Toh, CEO & Founder of Staytion and Hui Wei Choo, Managing Director, Stellar Lifestyle, together with The Ministry of Transport (Singapore), our guests were introduced to SMRT Corporation Ltd's operations, connectivity, and transit lifestyle concepts.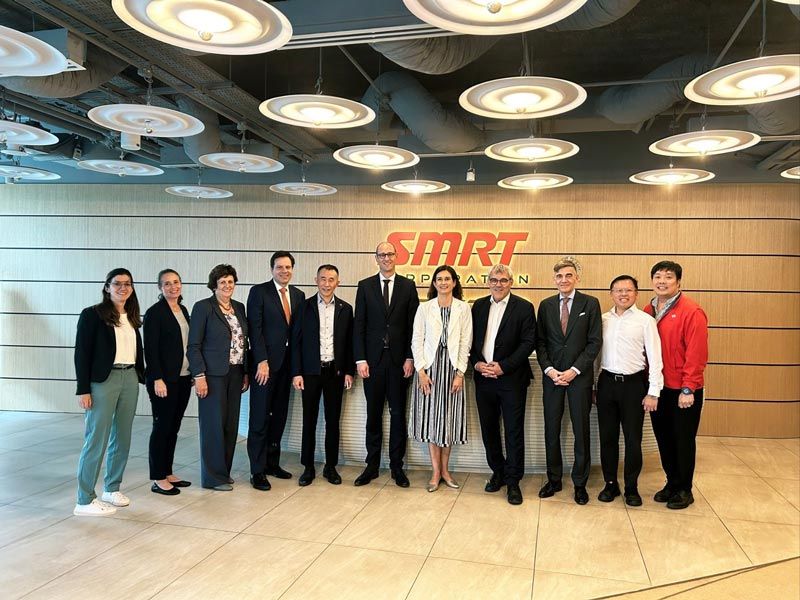 A tour of the Paya Lebar precinct was conducted to experience on-ground accessibility, connectivity, and vibrancy of Singapore's public transport network. The group ended off their visit with a train ride on the Circle Line, stopping at Dhoby Ghaut station to visit the new Staytion Lifestyle Centre that occupies station spaces for lifestyle conveniences on-the-go.
Thank you for visiting and we look forward to continued collaboration and shared progress in developing a more connected and dynamic future for public transport.