As a development of an already existing collaboration at group level for the operation and maintenance of rail traffic, Transdev Sweden and STRIDES International Business (Singapore's SMRT's commercial and international business arm) announce today that the collaboration will be extended to also include Stockholm. The aim of the collaboration is to be able to offer Stockholmers a world-cl ass rail-based public transport.
The reason why the collaboration is being made public today is that several tenders for rail traffic are starting in the region, such as the subway in Stockholm.
"We want to contribute to making Stockholm Europe's most attractive region. World-class public transport is an important ingredient in building a more attractive and sustainable Stockholm region. Working across borders is a strength and gives us the opportunity to bring here the best ideas t hat exist in other countries. The partnership will also mean cross-fertilization between the companies through personnel exchange", says Anna Höjer, CEO of Transdev Sweden.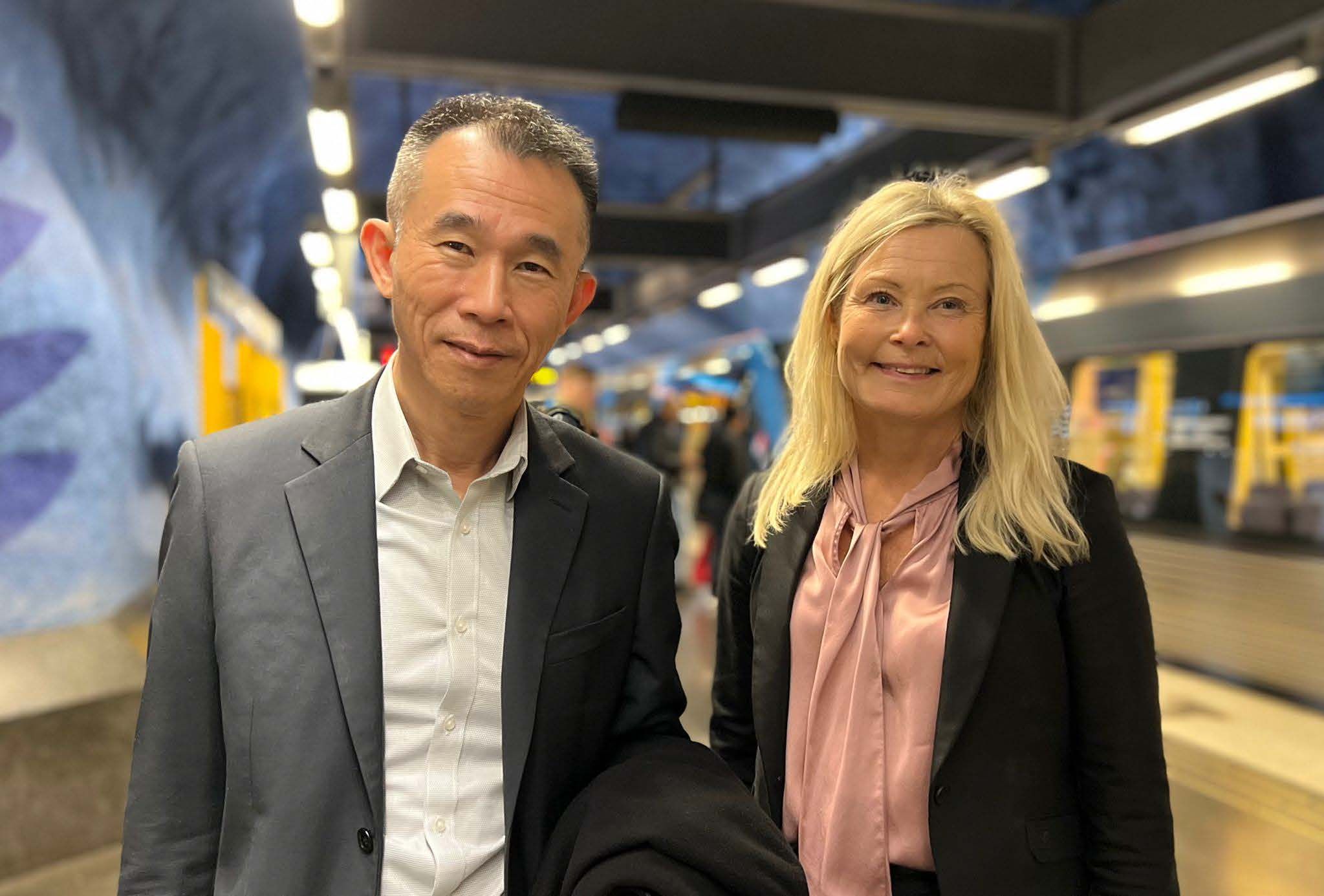 Together, both parties offer extensive experience in both operation and maintenance, as well as project management for improved quality, punctuality, and safety with both travelers and employees in focus. STRIDES is part of SMRT (Singapore Mass Rapid Transit), Singapore's largest metro operator responsible for the operation and maintenance of the majority of Singapore's metro system, which is ranked as one of the best in the world. Transdev Sweden is today one of the largest passenger traffic ope rators in the country with a history that stretches all the way back to the 4 0s and the only one that runs all heavy modes of transport, i.e. trains, buses, trams and ships.
"Public transport in Stockholm is already known today to be one of the best in the world. Through STRIDES's partnership with Transdev, bringing both our companies' extensive experience and deep expertise, as well as Transdev Sweden's long history in the market and local knowledge, we look forward to helping take the Stockholm metro to the next level through. We combine high quality, customer an d employee focus, a holistic perspective with knowledge of both operation and maintenance, and our relentless pursuit of continual improvement", says Ling Wee Lee, Deputy Group CEO of SMRT and President, International.
The Grand Paris project signed in September 2021 was the first international contract to be won by Transdev Group and STRIDES together.